Featured Artist: The Dreaming
Original Post: January 11th, 2015
My younger sister and I, being adoring fans, were like most and were saddened by the splitting of Stabbing Westward. I can still look back and recall being 16 years old and working a dishwasher job when I heard "What Do I Have To Do?" for the first time. I believe this was before Wither Blister and Peal was released but could be mistaken. This was absolutely before Darkest Days however.
While Stabbing Westward's final, self-titled album that determined their fate by way of a path that they couldn't get out of, I still stick to my belief that the album wasn't a lost cause. "So Far Away" and "Wasted" in particular still had that trademark SW emotional depth to it, if not more. However, this is about the Dreaming.
Not long after the split of Stabbing Westward, songs were already surfacing under a new band singer Christopher Hall had formed with Johnny Haro. If I remember correctly, this was early 2002 or so. There was mp3.com back then, but there really wasn't the online music news community that there is now. Though I remember the Dreaming's original EP, it seems so long ago now that I don't remember it's origin. I do however still have the mp3's that are now beat up it seems.
Opening is a more raw version of "Let It Burn" than later appears on Etched In Blood (which didn't seem to be a plan at the time of this recording). The original "Let It Burn", if I remember correctly, was the first post-Stabbing Westward song to surface and I remember how happy my sister and I were. Not only was it a new song from Christopher Hall, but the song was (and still is) good! Also on the EP was "Beautiful", which was later retitled "Ugly" for Etched In Blood, The Dreaming's debut full length album in 2008. This version seems to be pretty similar although the recording itself is of course more raw and "we did it ourselves" sounding, which adds a special vibe to it. "Bleed" closes the EP, but before that is a song that I'm surprised never ended up on Etched In Blood. "Afraid" seems to have such a motivational, emotional and classic "Hall" chorus. At any rate, they had their reasons.
Between 2002 and 2006, it had become a steady song here and there and frequent lineup changes. Thanks to iTunes, I'm able to track their Dreamo EP to 2006 which featured acoustic masterpiece "Crawl", the original version of "Whole" (later to end up on the Puppet album, "Fly Away" (acoustic song), as well as an acoustic version of "Disconnected" which would later appear on Etched In Blood (loud version).
I got reconnected with The Dreaming again (life happens) when I heard they were releasing a full length album, their first, through Dream Corpse Records in 2008. I had known even from 2002 to this point that Christopher Hall was being very cautious and they were doing most of the work themselves. I wouldn't find out until their first ever show in Fargo, ND just how much they were doing on their own. To spare a song listing, which is of course on the link to the album (as with all listed) below).. From the very first verse of "Dead To Me" I was grinning from ear to ear. It was certainly different than the Dreaming EP and from the older Stabbing Westward material (which I respect him for doing something different as well).
The Dreaming's start on Etched In Blood is much more in your face. It's rock, yet it's something very different. It's something I can't put my finger on and don't care to. I'll put musical preference aside because though, for example, I may prefer the older version of "Let It Burn", someone else may like Etched In Blood's version much more. That would also be overlooking the fact that The Dreaming put together an amazingly great album that sounds, in my opinion, very different than anything else out there. I will say though out of these new songs, "Bullet", "Eating Me Alive" and "Dead To Me" are ones that really latched onto me.
"I need you in my life again like a needle in my vein
I need you in my life again like a bullet in my brain"
-"Bullet"
(Fast Forward to 2011)
Life had pulled me away again when it came to staying up to date with news on The Dreaming. This is unfortunately a problem I still am having a problem with on and off with bands I enjoy these days even despite RSS feeds, Facebook and other platforms that really let musicians get their word out.
2011 comes and so does The Dreaming's Puppet album. I had just moved back to Fargo, ND. Not to put down anything prior at all, because I'm not, but Puppet is absolutely an album I can listen two start to finish and maybe even start over again right away. This isn't to say Etched In Blood wasn't put together just as well, we all have personal preference. The new version of "Whole" (with the "W" dropped to "Hole") is of course a full band version and also includes the addition of female vocals compliments of Chibi, singer of another very cool band, Birthday Massacre. It really adds to the pain of the song. "End In Tears" has a nearly, dare I say, danceable beat to it. This was even more obvious in concert. However, this band again makes it work for them to where it fits right in. The rhythm of the vocals in the chorus really grabs you live. I also can't help but mention their cover of "It's No Good". It's hard to not giggle like a girl when one of my favorite rock(ish) bands is covering one of my favorite all-time bands since I was about nine years old (Depeche Mode). This doesn't surprise me even a little bit of course as Christopher Hall is a very big 80's fan. The Dreaming have previously covered The Cure's "Let's Go To Bed" and Real Life's "Send Me An Angel". Stabbing Westward had also covered New Order's "Bizarre Love Triangle" many years ago.
December 9th, 2011. Fargo, ND.
Speaking with Chris about how he had to silk screen all the shirts himself before leaving. What a guy! How could I not buy a t-shirt? Well, not that I wasn't going to buy a t-shirt anyway. Actually, I was more than shocked when the concert was announced considering they have been playing such limited shows and when this all started, they were mostly playing around Los Angeles it seemed. So, my sister and I thought our chances were long gone. Thankfully, one of the members in the lineup had family in Fargo at the time I believe. There was also some sort of error in timing and though Christopher Hall is a humorous smartass on stage and very humble, "just like you guys" kind of person, when they were playing, you could have sworn they mistook the small Nestor bar for an arena. Great energy.
To our surprise, another Dreaming show was announced a year later. On November 7th, 2012, they returned and made sure to play a full set (not that I was disappointed the first time). I'll admit the second show had so much more energy but of course, not lacking in Chris's onstage humor. Very cool guys to come back for that. If anyone maybe wonders why posts #1 & 2 are them, well, that's a good example.
My deepest apologies for not having an accurate list of lineup changes. Due to this, I am not attempting other than noting Christopher Hall and Johnny Haro, who I believe have never left. If and when I find a trustworthy list, I can update this information.
NOTE: Update coming for the "Rise Again" album that wasn't in the original post.
Discography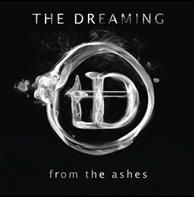 From The Ashes (2017)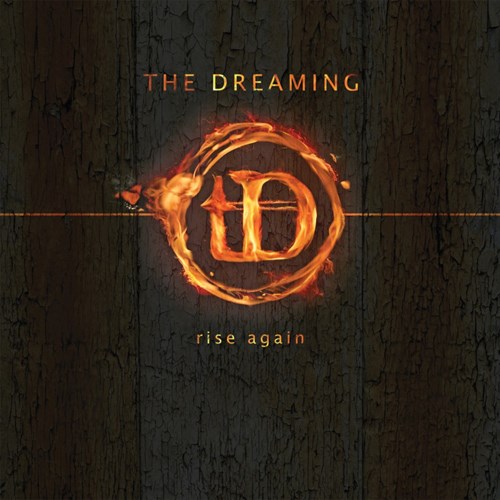 Rise Again(2015)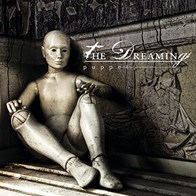 Puppet (2011)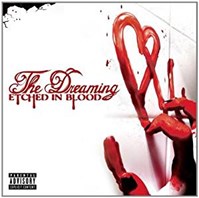 Etched In Blood (2008)
EP's Prior to 2009
The Dreaming (self-released, 2003)
Bonus Tracks (self-released, 2005)
Dreamo (self-released, 2006)
Club Re-Mixes (self-releases, 2007)
Important Resources
The Dreaming on Metropolis Records
For more general information on The Dreaming including various touring members over the years, visit The Dreaming on Wikipedia.
Please visit The Dreaming at their Official Website (or) at their Artist page on Metropolis Records: The Dreaming
I was luckily exposed to Machine Head early and was quickly a fan. Picking up an issue of Metal Maniacs in 1994, there was a new band from Oakland California that was being featured with a short paragraph next to an article on Obituary. I was intrigued by the writer's impression of Machine Head playing fast metal but also understanding the value and impact of slowing down certain riffs or, for example, ending a song in slowing tempo. The writer wrote, "slower is still usually heavier".
At the time of this concert, The Dreaming:
Christopher Hall - Vocals
Nick Quijano - Guitar
Martin Kelly - Bass
Johnny Haro - Drums
Rich Jazmin - Guitar